Behavioural guidelines & dealing with inappropriate behaviour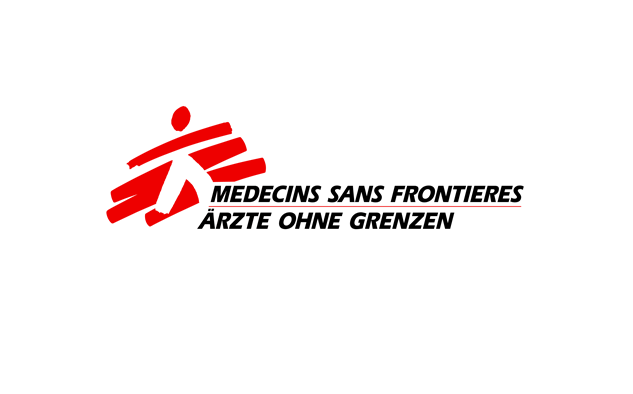 As a humanitarian organization, MSF does not tolerate any form of abuse and discrimination, including abuse of power and harassment. The integrity of our organization is maintained through the good conduct of all staff - in every location and with the full respect for the people we serve.
MSF leadership is unequivocally committed to combating abuse and strengthening mechanisms and procedures to prevent and address misconduct. This includes improving grievance mechanisms at all levels of the organization and supporting victims and whistleblowers.
We expect all staff to fulfill their role of helping people in need, adhere to the guiding principles set out in our Charter and uphold professional ethics.
This means that we will not tolerate behaviour by staff that exploits the vulnerability of others or abuses their position for personal gain. We do not tolerate physical or psychological abuse of persons, sexual harassment, sexual relations with minors, or any behaviour that does not respect human dignity.
Regrettably, however, even MFS cannot exclude the possibility of misconduct by individuals. It is important for us to emphasize that every case of exploitation and abuse is one case too many and will in no way be tolerated. Hence, we are focusing our attention particularly on efforts to improve our prevention, reporting and follow-up mechanisms, which are described below.
Our grievance mechanisms
MSF has long had procedures in place to prevent, identify, report, and respond to misconduct, harassment, or abuse of any kind in a determined manner. Various personal and anonymous complaint and reporting mechanisms are in place, encouraging all staff members to report inappropriate behaviour and abuse - either through their supervisors or specific reporting channels outside any hierarchical structure, with email addresses dedicated to this purpose. Victims or witnesses from the general public are also asked to report misconduct to us.
The first step: raising awareness
For several years now, MSF has conducted a broad awareness campaign to inform all staff members about the mechanisms available to them to report abuse. This information is disseminated through various channels, including staff guides, and through briefings, project visits and trainings. Special awareness-raising events are organized in our projects on a regular basis. Electronic briefings and learning modules on how to behave in project settings and how to deal with abuse are also being improved and updated.
In all these areas, further measures have been taken in recent years. Responsible teams have been increased in staff, and new tools have been developed to improve awareness, prevention, and detection of unacceptable behaviour. Data collection and data sharing across the MSF international network have also been optimized. We assume that the increased public awareness on this issue has most likely contributed to increased awareness and reporting overall.
Confidential treatment of whistleblowers
When misconduct has been reported, the safety and health of victims and whistleblowers, as well as measures to support them, are a top priority for us that receives immediate attention. This may include, for example, providing affected persons with psychological and medical care, and ensuring that they receive legal assistance.
MSF is dedicated to handling such situations with utmost confidentiality for victims and witnesses, which is extremely important for affected persons who consent to MSF investigating allegations. Where necessary, investigations will be launched to establish the facts, take appropriate action and preventive measures for the future, or impose sanctions. Possible consequences for the staff members concerned include official warnings and compulsory training, or temporary or permanent termination of employment.
MSF will always respect the victim's decision to take a matter to court or not. In cases of sexual abuse of minors, MSF's policy is to report the case to the judicial authorities, depending on what is in the best interest of the child, and the legal procedures available.
Breaking down barriers to reporting incidents is crucial
Although the number of reported cases of unacceptable behaviour has increased since 2017, we assume that it is still significantly underestimated. This is likely due to challenges around patchy documentation and data collection. However, we do hope these figures indicate that increased focus on the issue has encouraged more people to come forward. The total number of reports decreased slightly (by 10%) between 2018 and 2019. This might mainly be due to the large number of historical cases reported in 2018, following increased attention on the issue.
In 2019, around 65 000 staff members worked in our international network, more than 90% of them in the field. A total of 322 complaints were filed, compared to 356 in the previous year (this figure refers to warnings and complaints in our field offices, not in head offices).  
154 of these complaints were confirmed after investigation as either cases of abuse or inappropriate behaviour (compared to 134 in 2018), including 104 cases classified as abuse, compared to 78 confirmed cases of abuse in 2018 (including sexual abuse, harassment and exploitation; abuse of power; psychological harassment; discrimination; and physical violence). A total of 57 staff members were dismissed for some form of abuse in 2019 (52 dismissals in 2018).
Of the 104 cases of abuse, 63 cases involved sexual harassment, molestation, or exploitation (compared to 59 in 2018). As a result, 37 staff were dismissed in 2019, compared to only 36 in 2018.
Our teams also recorded 50 confirmed cases of inappropriate behaviour (compared to 56 cases in 2018). Inappropriate behaviour includes inappropriate leadership behaviour; inappropriate relationships; as well as inappropriate behaviour that does not meet social standards or affects team cohesion; and substance abuse. 
While the overall number of complaints has decreased by 10% compared to 2018, it is encouraging to see that the number of complaints from groups that were particularly underrepresented has increased: 
The number of complaints from local staff increased from 128 in 2018 to 144 in 2019, which is a step in the right direction, although local staff remain underrepresented and account for only 45% of all complaints.
The number of complaints from patients and their relatives has also increased, namely from 13 in 2018 to 19 in 2019 (an increase of 46%).
The lack of documentation of complaints from patients and their relatives clearly remains an area that requires ongoing attention to ensure that mechanisms are accessible and understandable. A number of actions has been taken in 2019 to address this issue, including the development of training modules for staff, and workshops to gather feedback from patients and their relatives.
MSF is working hard to break down any barriers that may prevent people from reporting abuse - one of our biggest challenges at present. We are continuously working on improving awareness of abuse reporting mechanisms throughout the organization, as well as on the complaint mechanisms themselves.
The reasons for underreporting abuse are probably the same as those we are currently experiencing in the overall social debate on this issue. These include the fear of affected persons that they will not be believed, the fear of stigmatization and of possible reprisals. This is all the more acute in many crisis areas in which MSF operates, with no general protection mechanisms for victims of abuse in place and a high level of violence and impunity in many cases. In addition, the population is sometimes heavily dependent on external aid. The high number and diversity of our staff, as well as their constant rotation in the projects require continuous efforts to inform and sensitize all of them about MSF's policies on harassment and abuse, and the complaint mechanisms available to them.
Creating and maintaining a working environment free from abuse and harassment is an ongoing endeavour for which we are all responsible. We are committed to not harming the vulnerable people we serve.